Following a change in business ownership and a near half-a-million-pound re-furb, The Moorings Hotel & Restaurant, has made Jersey hotel history, by becoming the island's first and only Mr & Mrs Smith Hotel.
Husband and wife team, Matthew and Iselin Jones took on the lease of the property in June 2021, and initially re-opened the restaurant, under Head Chef Grant Hawthorne at the end of October.
The Moorings has long been a favourite with locals, having gone through various periods of ownership, since it was first registered as a Hotel in the 1851 Census.
The first phase of refurbishment has seen eight sea-facing double rooms opened and launched for bookings just last week.
Another three singles, a double and two twin doubles are expected to follow soon.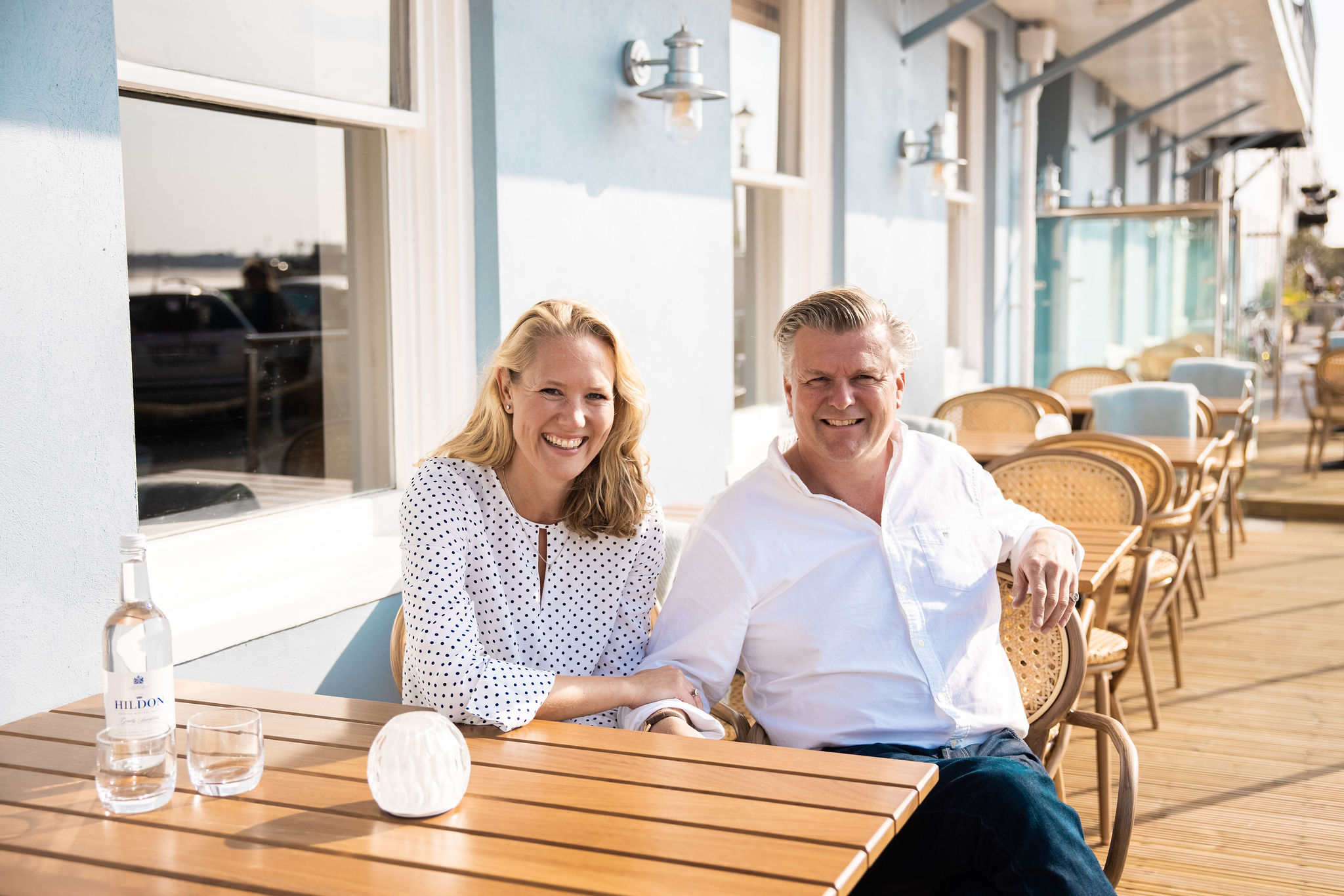 Mr & Mrs Smith is a carefully curated collection of global hotels and travel club with over one million members. Hotels are included by invitation only, and each property is visited and anonymously reviewed by a diverse group of trusted tastemakers.
The invitation to join the collection came about following a visit by the founder of Mr & Mrs Smith herself, Tamara Lohan, back in November, when Visit Jersey brought her through the doors of the then just re-opened restaurant.
Amanda Burns, CEO of Visit Jersey said: "We are incredibly excited that Jersey is now on the Mr & Mrs Smith map, expanding the island's reach to a new global network of travel enthusiasts. Matthew and Iselin have created a wonderfully stylish and inviting property that not only fulfils Mr & Mrs Smith's discerning criteria, but also showcases the warm hospitality and world-class experiences visitors can find in Jersey."
Matthew and Iselin have set out to create a new and original addition to Jersey's tourism offering.
They both bring to The Moorings a breadth of experience gained from diverse careers, his in hospitality, hers as a television journalist.
Matthew was a Director of JP Restaurants (formerly Jersey Pottery) for nearly 30 years, where he managed both the events side of the business and Café Operations until March 2020, when he left the family business to explore new opportunities with his wife.
Matthew and Iselin said: "We are absolutely thrilled to have been invited to join the Mr & Mrs Smith Collection, and to have been able to launch our rooms with them. We think their demographic is a perfect fit for us, and we hope to open up a new destination for their members, by really showing off some of the best that Jersey has to offer. To have been able to bring back an old gem like The Moorings as a Mr & Mrs Smith hotel is more than we ever imagined possible, when we embarked on our vision nearly a year ago."
With a mutual love for good food, Scandi 'hygge' and most importantly people, they are passionate advocates of hospitality in the true sense of the word.